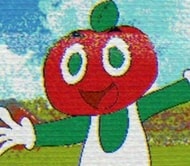 The curse of Andy's Apple Farm is haunting you. Pixel horror in which you will have to get acquainted with the prehistory in which you will find your tasks. How committed can you be to an idea.
Choose the character you will play as. You will find secrets that seem wild to you. The tension is growing every minute. Go on a picnic and meet other characters. Roam around the perimeter of the farm and enjoy the story as it unfolds.
Don't let other characters throw you off course. Do your best to find the keys and live to unravel this mystery. Eastwood will surprise you with the presence of internal mini.