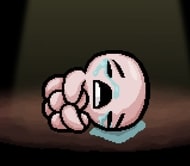 Never give up and do not give in to provocations, even if you see that the race does not bode well for you. This game is a pure random outcome of events. You can be in any location at any time.
Several items that will be available to you will also be random. You can use them for your own protection, as well as to get to the next location. Don't look back and be sure to follow those who will pursue you. This will play an important role.
Be sure to explore the locations where you find yourself. Doors play an important role here. You need to find the keys in order to open them. Also follow the notes in the main character's diary, they will give you hints. If you stumble upon something unknown, be sure to try to interact with it.
Don't lose your health and improve your skills with each level. Also watch your inventory because you will be able to use bombs and other weapons against your opponents. You can also find many artifacts here that will help you along the way. Be sure to meet the boss in order to advance to the next level. Only you can decide how to defeat him.
Magic tricks will also come in handy and will help you fight the most important opponents of this round. Once you realize that you cannot defeat your enemy, retreat and seek cover until the thought of defeating him enters your mind.