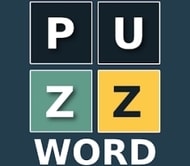 If you like puzzles and don't like to give up, then this game is designed especially for you. You can find many different words in English here. You can collect words from four five and even six letters.
As many words as possible must be found before you get the earned points. Easy to manage intuitive graphics, where nothing distracts you from what is happening. You can change modes. You can change the color scheme if you don't like it.
There is also a player ranking, where you can see the success of your streak. As soon as you encounter difficulties, do not rush to give up. Just try again to find the set of letters you need.