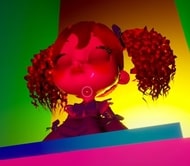 The abandoned factory no longer seems so ordinary. You already know what is hidden inside. But what nice bonuses the developers have prepared for users in part 3 of this cool action-horror.
Roam the endless corridors, open all the doors, including known and newly appeared ones, move the levers and use everything you can grab with your hands. As soon as you hear a strange sound, you already know what to do. Hurry up this game time.
The most important thing is not to fall into the clutches of the most important rogue of this development. Otherwise, everything that happened before will seem like paradise to you. How many attempts will you make before you solve the mystery of this place?